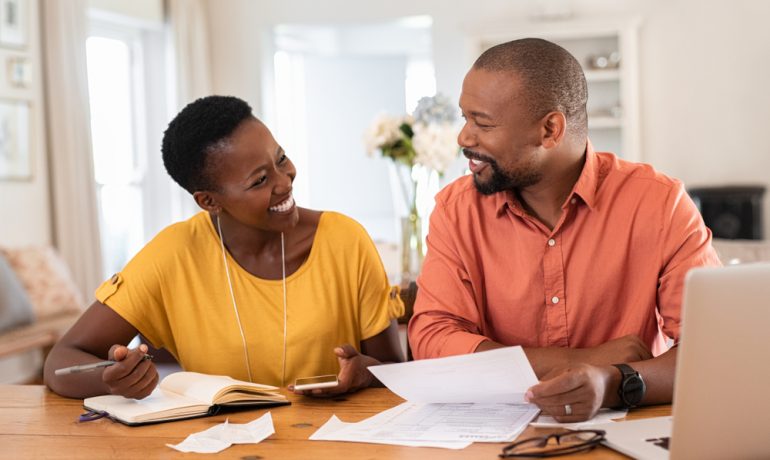 Studies show that some people are more concerned about money than their own physical health. For most us this worry stems from a fear over losing our jobs, not having a savings account that you can fall back on and not having money for retirement.
But there are ways that we can get on top of our financial worries – here are some helpful tips:
Understand your spending habits
Knowing when you are spending and on what is an important part of preparing for stressful financial situations. You don't need fancy apps to do this, your own mobile banking app can give you this information.
Analyse which payments are being processed, perhaps there are subscriptions that you can cancel. If not, assess all purchases that you have made, you'll be surprised by how many you've forgotten about.
Next, decide where you can improve next month by reducing unnecessary purchases. Lastly, set aside disposable income that you are allowed to use to buy the items you want but don't need (and don't go beyond that budget!).
Protect your family
Worrying about what could happen to your family if something happened to you and your earning capability, is a horrible feeling. It's important to know that your family is protected financially should something like this happen.
Insurance policies that payout in situations like these to provide protection and some comfort to you.
Make a 'money worries appointment'
Worrying about money is difficult work, so set aside a time that you can go over all financial documentation and create realistic steps towards your money goals.
Make a plan for what you want to cover during this 'appointment'. Once you've done it, stop thinking about money as much as possible until your next 'appointment' rather than letting it spoil your days.
Create an emergency fund
We know we've spoken about this specific tip many times before and this certainly won't be the last time, this is because of how important it is.
You can never know when unexpected expenses are going to arise and these expenses could potentially derail your finances completely. To stop bad luck derailing your budget, try to put together a fund for emergencies. Try to put aside enough cash for 6 months of expenditure.