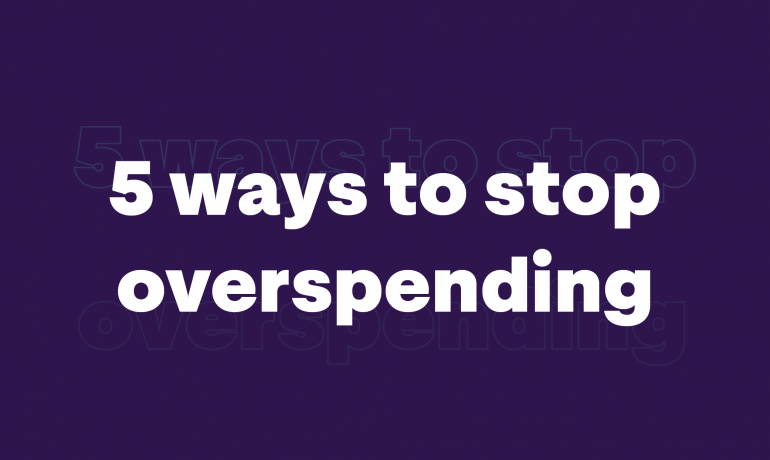 Want to curb that Black Friday empty bank account blues? We know that holiday shopping can be stressful. The season brings financial pressures, which includes saving enough for all the gifts you want to buy and struggling to stick to your budget.
We are not alone in this, in fact 76% of South Africans overspend over the festive season with the average South African expecting to spend over R6 500 on Christmas alone. The financial strain we are left under after the festive season is anything but jolly.
But there are some easy strategies you can employ during those tempting Black Friday sales to limit your overspending.
Set Spending Limits
Secret Santa or gift exchanges are known to impose limits on how much we're allowed to spend per person. But we can do the same with friends and family.
We shouldn't be afraid to set limits and make them known. Be open with talking with friends and family and come up with an amount that suits everybody's budget. Or set your own budgets and let your people know in advance what you're planning to do this holiday.
Know Your Spending Triggers
There are many reasons we overspend, but we can control our spending by identifying what causes us to shop on impulse and buy needless things. For example, many of us can't resist a sale. But just because something is on sale doesn't necessarily mean that we are saving money.
For example, be careful of "buy more, save more". The tactic is to make us think that there is better value when there is R100, R200 or R500 off, but it is the same discount percent so don't let that claim make you spend more.
Have a Game Plan
It's important that we take the time to do our homework before we head to the shops, online or physical, this black Friday. Retailers generally release their ads in advance, so be sure to compare the advertised prices and promotions.
But we know that sometimes you just want to know whether something is a good deal or not. SO have a look at this Black Friday calculator. You plug in the type of promotion, the original price and the discount and the calculator will tell you if the deal is worth considering.
After you have calculated the worthiness of those Black Friday deals, create a list of gifts you want to buy from each retailer, which saves you time and money. Be sure to have back-up gifts planned, so if the chosen gift is out of stock, you don't waste time scrambling at the last minute and overspending.
Track Your Spending
It can be very easy for us to get caught up in the ongoing sales of Black Friday, that is what makes it so important to monitor your spending. Watch all of your purchases and don't get caught up in the thrill of all the deals.
You can do this by checking your credit card and debit card transactions or using an app like 22seven, which links to all your bank accounts and send you purchase and budget alerts.
Keep track of all the Christmas gifts/Black Friday purchases you've made on a list and stick it on your fridge, seeing the numbers help you make better buying decisions because it holds us accountable.
Final thoughts
With the holiday season coming up, we know that it might not be possible to get through it without some help. If you are looking for responsible loan options, apply for a SmartAdvance loan today